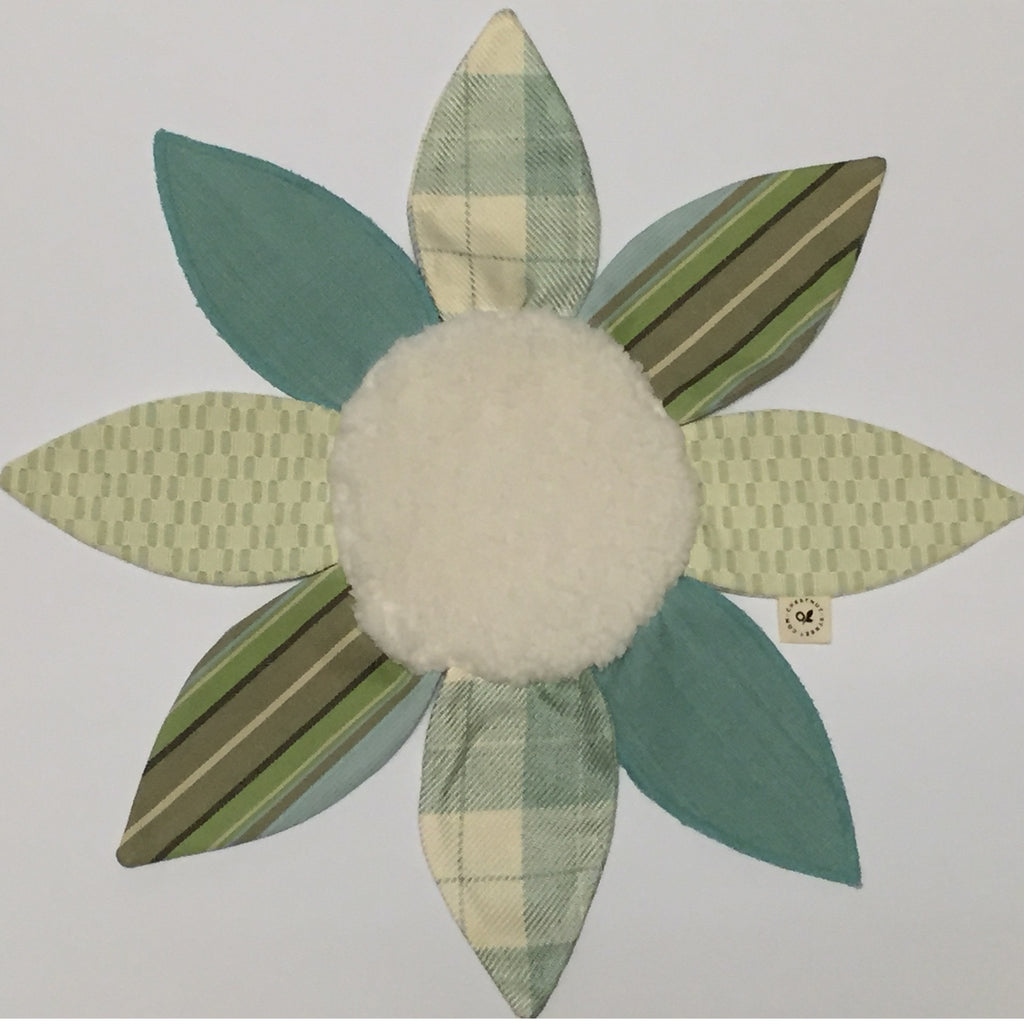 The Blossom Crinkle
We created The Blossom Crinkle, a Chestnut Street original design, to encourage sensory stimulation and sooth agitation. Our unique design, offers petals with alternating textures to be stroked, twisted, folded and unfolded. The Blossom's origami-like flower offers the user tactile variation to help with better sensory integration.

One petal includes crinkle which adds an auditory dimension to the original design.
Made in the USA from the highest quality fabrics. Spot clean with gentle soap.